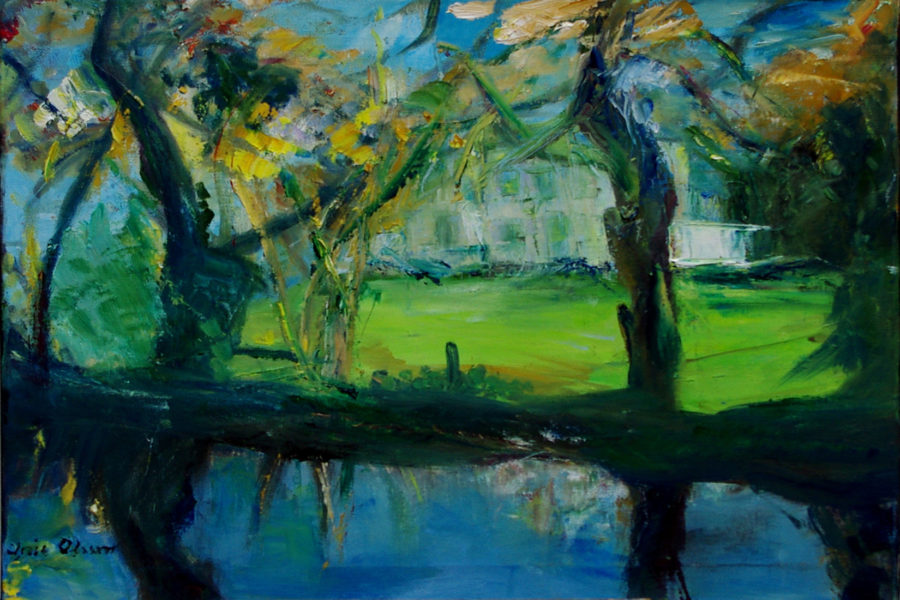 Date of birth: 27.02.1925
Place of birth: Gävle, Sweden
Place of residence: Paris, France
Where did you train?
In Sweden in my youth, I used to draw clothes, silhouettes.
After, in France. At the Ecole du Louvre to learn drawing and painting in the studio of Sylvie Guezennec, my friend.
When and for what reasons did you settle in France?
To follow my sister to Paris and get inspired by the fashion world. I arrived in Paris in 1951.
What does France represent for you?
Artistic life, culture, elegance, the other, the frenzy of that city which is Paris.
My life, my marriage, and my children.
My friends, painting. I'm Parisian at heart, since the very first day.
What about Sweden?
My childhood, my youth, my mother and father, my brothers and sisters, my nephews and nieces.
Nature, simplicity, light. But also intimacy and snow.
What are your sources of inspiration and where do they come from?
I let myself be guided by the inspiration of the moment and my imagination – reality and imaginary respond to each other, weave their stories, colours, nature, and my youth.
My taste for fashion and fashion drawings has also influenced me a lot.
How would you define yourself and/or how would you define your work?
It's a rather intuitive work, spontaneous. My palette of colours is essentially bright and stimulating, influenced by my youth spent in Sweden. Characters often appear in my paintings. The composition is mainly structured by nuances rather than by precise lines. It's a path that is drawn there, emotive, that challenges my imagination. I work with a knife and a brush mainly, with oil and on canvases of various formats.