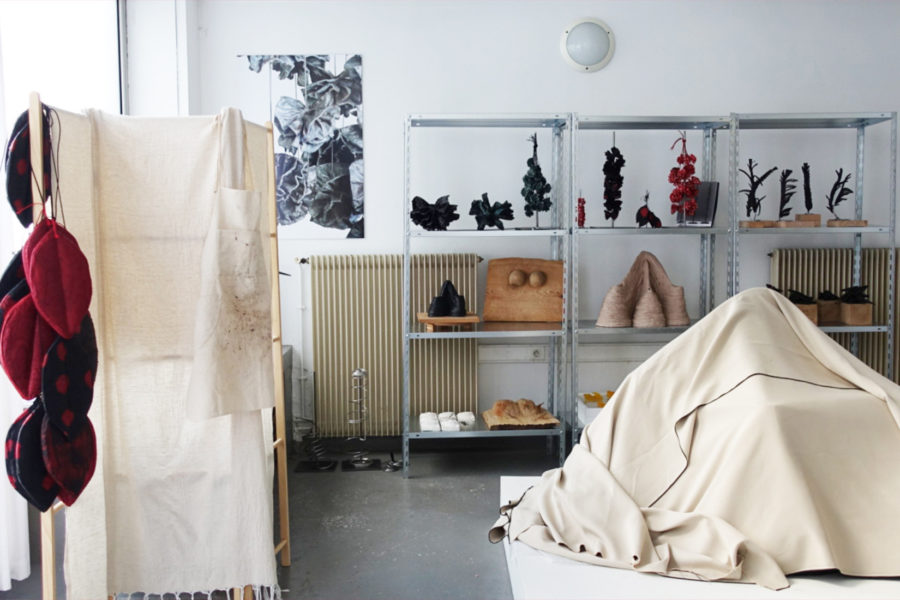 Date of birth: 09.02.1958
Place of birth: Enköping , Sweden
Place of residence: Paris, France
Where did you train?
I trained at the School of Fine Arts and at the Royal Institute of Art, both in Stockholm.
When and for what reasons did you settle in France?
I settled in Paris in 2015 to take part in the city's contemporary art scene.
What does France represent for you?
For me France represents a cultural space of high quality.
What about Sweden?
Sweden is for me a space for equality.
What are your sources of inspiration and where do they come from?
My sources of inspiration are travelling and meeting artists of cultures different from mine. For example, I travelled, worked, collaborated and exhibited in Mali, in West Africa. My sculpture in raw clay made for the Institut Suédois comes from my inspiration from Mali.
I define myself as a woman sculptor and I work in an organic tradition with bodily resemblances.