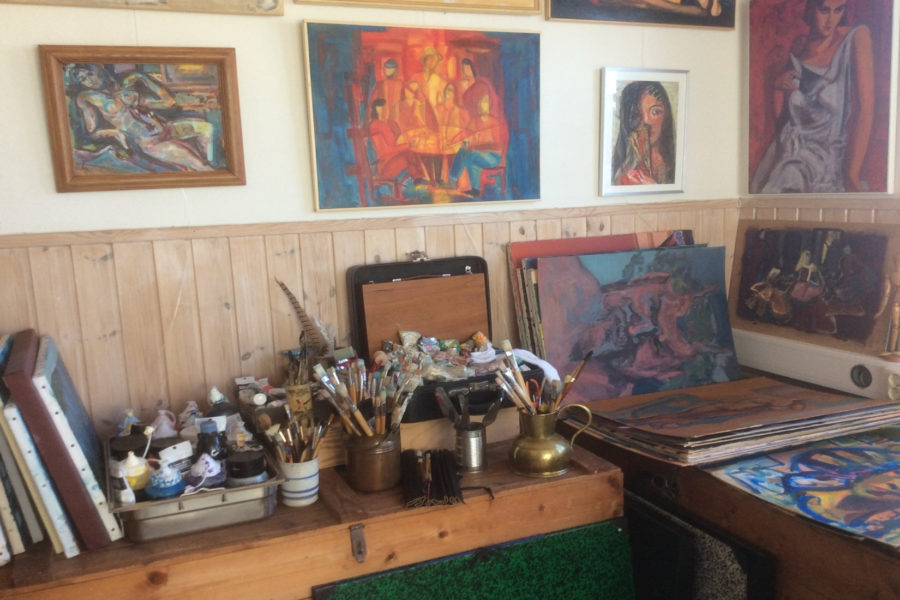 Date of birth: 01.11.1952
Place of birth: Enskede, Stockholm, Sweden
Place of residence: Longpont-sur-Orge (Grand Paris), France
Where did you train?
I didn't train in a classical way, I'm half self-taught, having for years done classes and workshops in painting, life drawing with models and visual arts with artist- painter teacher in the Parisian region.
When and for what reasons did you settle in France?
For the first time in the Seventies, through love of the French language, then much later, through love of my French husband.
What does France represent for you?
A great cultural diversity and the art of living the French-way.
What about Sweden?
My native country, the memories from childhood and adolescence, the traditions and the culture. Nature, especially the summer light, the vast expanses and the calm.
The innovative and pragmatic spirit, modernism, being open to the world. Rigour and accuracy in a relaxed and laid-back way.
What are your sources of inspiration and where do they come from?
I draw on them from everywhere, from nature and town, from the great masters' oeuvres as well as from contemporary artists… characters, subjects or objects that speak to me, even sometimes from my photos or those of others… the list is long…
How would you define yourself?
Expressive, passionate, determined, energetic and tenacious. Eager to explore new techniques. Imaginative mind. I like challenges and contrasts while working with inks, acrylic, oil, collages, mixed techniques, creating fictive and imaginary subjects and characters.
How would you describe your work?
Expressive and varied in term of genres and styles, going from the portrait to the landscape through flowers, still life, and abstraction with characters at the limit of expressive caricature.