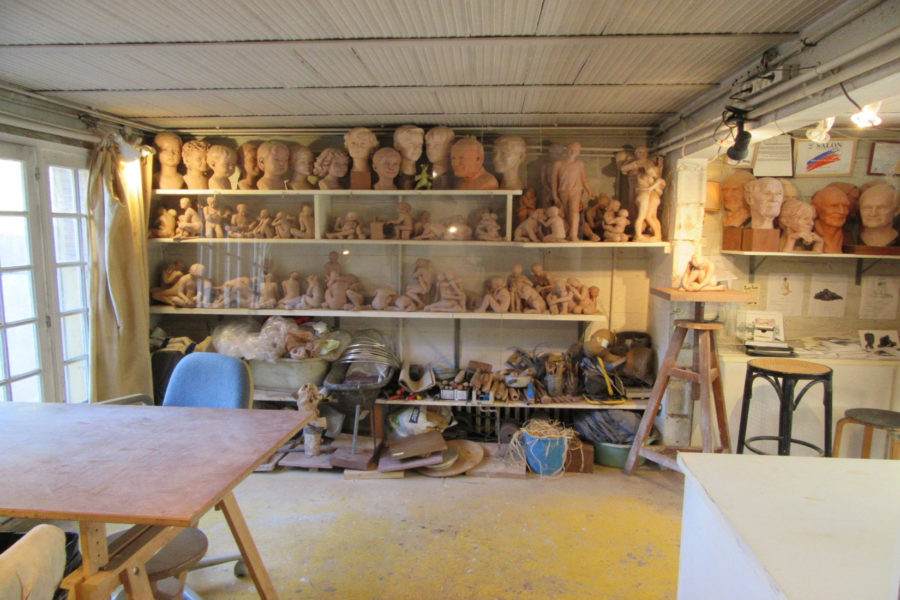 Date of birth: 26.10.1949
Place of birth: Östra Vingåker, Sweden
Place of residence: Croissy sur Seine (Grand Paris), France
Where did you train?
Ecole des Beaux-Arts, Versailles.
Atelier de Ben Ami Koller, Montreuil.
Atelier de Zoltan Zsako, Paris.
When and why did you move to France?
I came to France in 1969 to complete my knowledge of French.
I stayed in France after my wedding in 1970 with a Frenchman, Richard du Jeu.
What does France mean to you?
It is a country my mother loved and where she had close friends who welcomed me marvellously and with whom I stayed several times and this made me wish to stay in France.
A country where I have therefore chosen to stay and where I have made my life with my family, my studies and my artist's career.
A country where I feel at home and whose cultural, geographical and gastronomical richness and diversity I appreciate.
And what about Sweden?
It is the country I come from, where I like to come back regularly for it is very important for me to maintain the contact with my family and friends. I also want my children to feel close to them and to Sweden.
I like to come back to the Swedish countryside and especially the calm beauty of Sörmland's landscapes.
What inspires you the most and where does your inspiration come from?
Drawing as well as sculpting, I always observe life around me and draw everything I see, be it persons, nature or various scenes.
Thus, I can be inspired by the pose of a model I have been drawing in an atelier. I endeavour to recreate the attitude and spirit of that pose.
Having eleven grandchildren, I see them in their daily life, at different ages and I often see an attitude or an expression I wish to reproduce as a sculpture.
How would you define yourself and/or your work?
Sculpture and drawings with ink and wash.