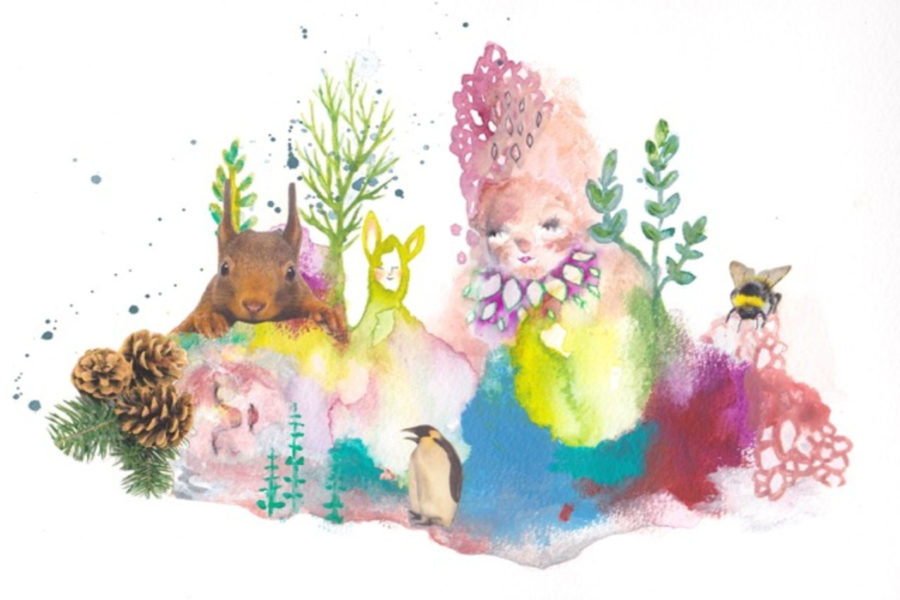 Date of birth: 21.03.1976
Place of birth: Limhamn, Sweden
Place of residence: Colombes (Grand Paris), France
Where did you train?
Self-taught artist with a training in theatre.
When and for what reasons did you settle in Paris?
In 1999 I fell in love in London, with a French partner.
What does France represent for you?
Paris and everything that goes with it, culture, museums, cafés…
Good food.
I love Brittany, with its wild nature, the sea, the shells and shell-fish. There I breathe.
What about Sweden?
Nature, the calm, the silence, nostalgia, 'sill med mos och lingon' (herring, mashed potato and cranberries).
What are your sources of inspiration and where do they come from?
Nature, dreams, childhood, found objects with a soul, a history, fairy tales, poetry, mystics, clowns…
How would you define yourself and/or your work?
I'm a dreamer and very sensitive, my emotions change a lot, and I try to convey those various states of mind in my art, sometimes it's calm and reflective, sometimes more expressive, it depends on my mood. I like to play, feel free without placing rules or barriers, always inventing and experimenting.