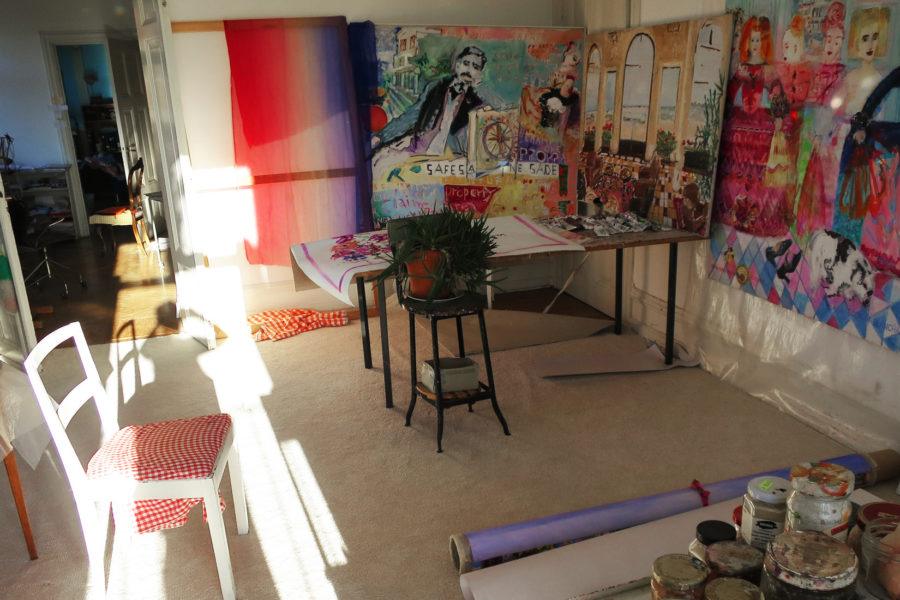 Date of birth: 31.05.1938
Place of birth: Malmö, Sweden
Place of residence: Paris, France; Malmö-Stockholm, Sweden; New York, USA; Australia
Where did you train?
My Architect father and Designer mother were very engaged in art.
I was fed with art and given the tools as soon as I could hold a pen.
Art Exhibitions and Museums and years studying history of art.
I also consider my years working at Moderna Museet, Stockholm as training as well as time working for EAT (Experiments in Art & Technology) and ARAS(Archive for Research for Archetype Symbolism), both in New York City.
As well as everything else that happens.
When and why did you move to France?
I joined my Swedish boyfriend when he started working in Paris in 1973.
What does France mean to you?
Beauty and appreciation of beauty.
The positive way people ask: "Artiste Peintre?".
My first years in Paris I would depict NY City that I had just fallen in love with. When I got a studio at PS1/MoMA, New York my subject matters were Matisse, Buñuel, Jean Vigo, Venice, Strindberg.
And what about Sweden?
Some of Strindberg's less read writings.
What inspires you the most and where does your inspiration come from?
Flowers Ideas Individuals Artists of all kinds Children Animals Buildings Friends Nature Stars Light.
How would you define yourself and/or your work?
In colors.