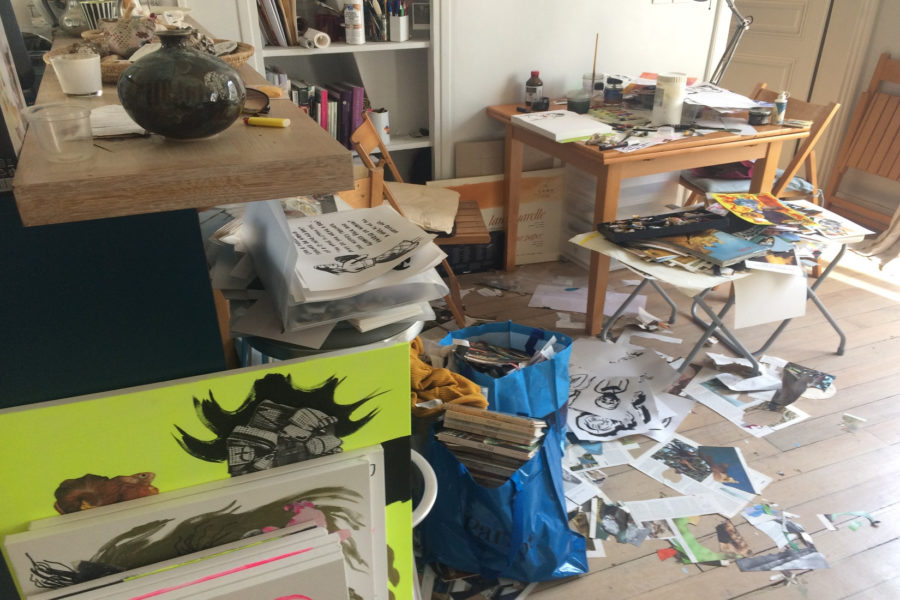 Please note that Karin Crona will be presenting her performance piece The Uncut Version that same day, Sunday 5 August 2018 at 3 PM. The show lasts about 1 hour. Admission free, booking not required.
Date of birth: 10.04.1968
Place of birth: Järfälla, Sweden
Place of residence: Paris, France
Where did you train?
Konstfack, Stockholm (University of Arts, Crafts and Design).
When and for what reasons did you settle in France?
I settled in 1999 because I wanted to live in Paris for a long time. When I was a little girl I was already writing stories in which I was talking about Paris. I don't know why, I didn't know anybody before I came here.
What does France represent for you?
France helped me to find my voice and my path as an artist. Here there's a certain chaos, it's a country where each person sees things differently, through their personal prism. When one understands that, one can give oneself a lot of freedom.
What about Sweden?
It's a very consensual country. I recognize myself in it, but I don't, for all that, feel like living there. I need disorder too much, to go out of my comfort zone, in order to be able to create.
What are your sources of inspiration and where do they come from?
Cinema, exhibitions, contemporary dance, the street, people and meetings… But above all my imagination, that feeds from inside, from my life.
How would you define yourself and/or would you define your work?
My work is an invitation to travel to the landscape of my dreams. I'm someone who needs to constantly create to unload a surplus of emotions. Each day I make different works, like an endless constant narration.