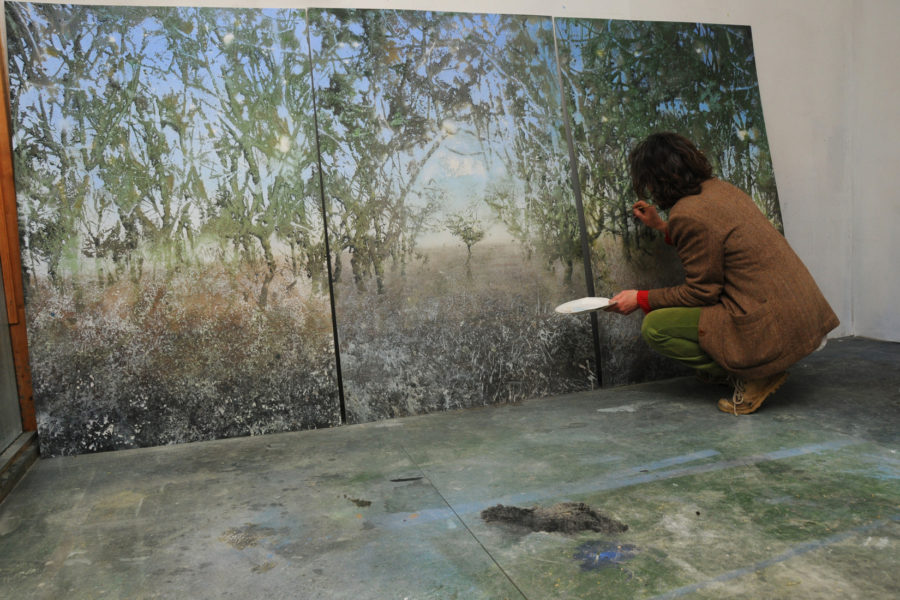 Date of birth: 20.12.1962
Place of birth: Stockholm, Sweden
Place of residence : Paris/Yport, France
Where did you train?
Ecole Nationale Supérieure des Beaux-Arts de Paris.
When and for what reasons did you settle in France?
A Franco-Swedish friend, fantasizing about the country, a taste for the French language.
What does France represent for you?
Diversity, educated and politicized people, debates. Landscapes, architectures and very varied food products.
What about Sweden?
Calm, repose, simplicity, uniformity. Lakes and forests, almost horizontal light.
What are your sources of inspiration and where do they come from?
Landscapes, trees, light, water.
It comes from both sides, maternal and paternal, it's rooted deep within me.
How would you define yourself and/or your work?
A painter and drawer, a humanist activist and an ecologist.
I paint places in which I enjoy being: in the undergrowth, along the river banks, in the fields, at the seafront in the Baltic.