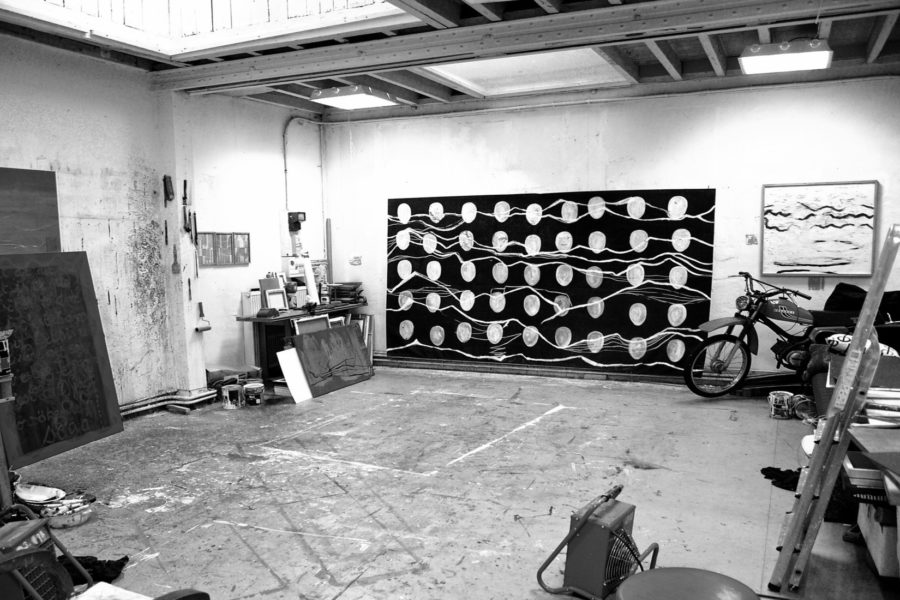 Date of birth: 05.05.1958
Place of birth: Stockholm, Sweden
Place of residence: Paris, France
Where did you train?
Ecole des Beaux-Arts, Aix en Provence, 1979.
Ecole Nationale Supérieure des Beaux-Arts, Paris, 1980-1986.
Art Students League, New York (USA), 1985.
When and for what reasons did you settle in Paris?
My family came to Paris from Sweden in 1959.
What does France represent for you?
I feel first of all European, then French and finally Swedish. I acquired French nationality because it's the country in which I've chosen to live. France represents a diversity of populations, cultures and landscapes.
What about Sweden?
I spend all my summers in Sweden and that's always been important to me. I've also exhibited a lot in the country where I was born. Sweden is my family culture.
What are your sources of inspiration and where do they come from?
What has always been around each of us: the sky, the earth, water, shells, fossils, stones, day and night… which are on my path as I walk and give me emotions.
I'm also interested in the rituals of magic, duality, connections between writing/drawing/walking, transformations, imperceptible worlds and spaces to construct my intuitions.
How would you describe yourself and/or how would you describe your work?
I try to make my ideas – which I can't always name – visible. I don't know why and how that takes shape really but I always have a preconceived idea of what I want to do. In my work, there are several axes: reflection and imaginary, contemplation and action, associations of ideas and desire to transform.
The nature of landscape interests me, and movement too. Place of crossing, place to live, place for walking…