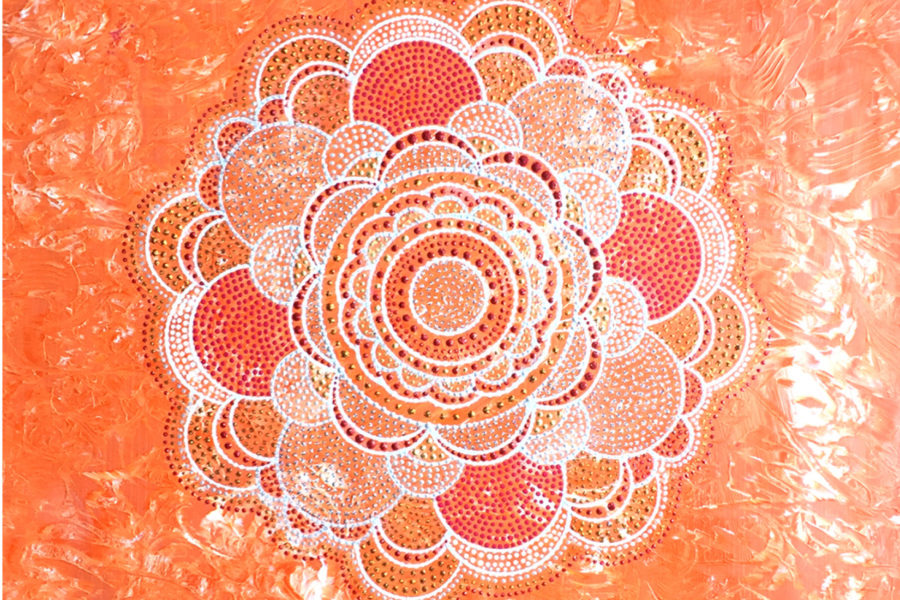 Date of birth: 25.05.1983
Place of birth: Teheran, Iran
Place of childhood: Luleå, Sweden
Place of residence: Nanterre (Grand Paris), France
Where did you train?
Self-taught artist who fell madly in love with art at a very young age. In my 20s I moved to Paris, where I made contact with a former Beaux-Arts professor who helped me develop my techniques and it began. One exhibition led to another. After a few encounters with other Swedish artists, I joined the Swedish Art Association in Paris (AAS-Association artistique suédoise à Paris/Svenska konstföreningen i Paris) and SWEA ART (Swedish women's educational association).
When and why did you move to France?
In my mid-20s, after I finished my master's degree, I moved to Paris. During my exchange period, I had spent a year at the French/American Business School INSEEC and fell in love with Paris' beauty and romance. I knew I would come back, so this time I returned to follow my passion for art.
What does France mean to you?
Diversity, culture, freedom (to be who you want to be), romance and love. It means waking up in the morning with a smile ready to discover something new, to make new friends and to enjoy and experience the beauty that surrounds me.
And what about Sweden?
Security, beautiful scenery, acceptance & peacefulness.
I was born in the capital of Iran, Teheran but at age 4 my parents decided to move to Sweden and I came to spend my first 10 years in a town (Luleå) situated on the coast of northern Sweden. My upbringing made a lasting impression in my artistic styles. I was surrounded by beautiful and breath-taking landscapes. There, my parents provided me with an artist's mindset. My childhood in Sweden has played an important role in my life as an artist.
What inspires you the most and where does your inspiration come from?
My art flows from my Persian origins, Swedish upbringing and the rich, romance of Paris. I find inspiration from beautiful things, beautiful places and beautiful people.
How would you define yourself and/or your work?
Unconstrained by formal education, I've followed my own creative vision. After years of experimenting with techniques, shapes and colors, I found the style of art that I am most passion about: abstract art. Abstract art as it allows the viewer to observe, analyze, and derive with his/her own interpretation of each piece.
Today my work explores around points & circles and vivid colors. Points & circles represent to me life, evolution, infinity, perfection. Vivid strong colors give beauty to each work of art.
I place great value on originality, innovation, and uniqueness. That's why I never "re-create" my pieces. Each piece is a unique creation that irreproducible.
With my art work I want to "cause vibration in the soul". I want to send some light and beauty into the human heart.