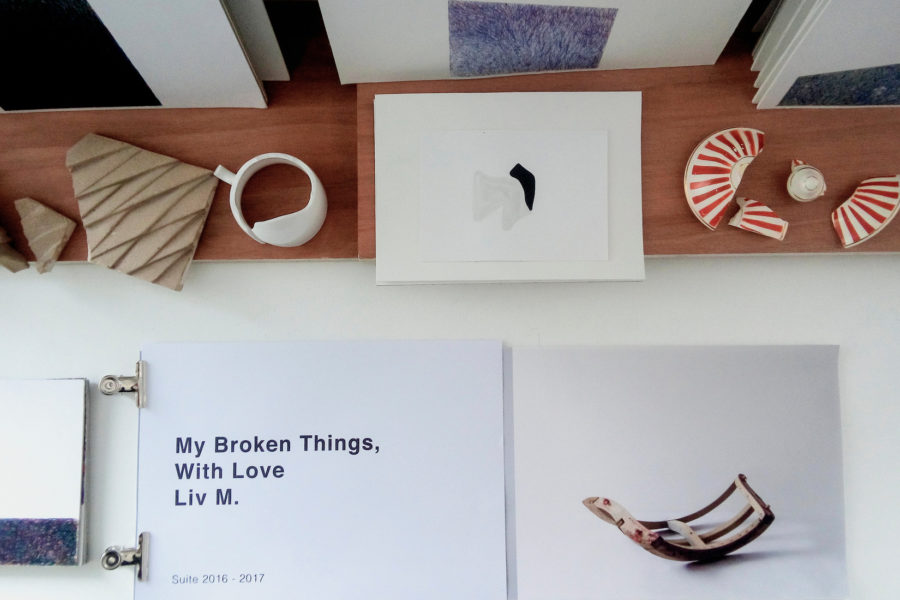 Date of birth: 22.12.1972
Place of birth: Maisons-Alfort (Grand Paris), France
Place of résidence : Montreuil (Grand Paris), France
Where did you train?
Beaux-Arts in Rouen.
Art School in Cergy Pontoise.
IFM – Institut Français de la Mode, Paris.
When and for what reasons did you settle in Paris?
I'm of French-Swedish origin. I settled in France aged 18. When I was very young I decided to come back to France after my bac.
To live in France was evident.
What does France represent for you?
My adult life, family life, and my art work in relation to fashion and textile design.
What about Sweden?
Childhood, family, my mother tongue, light and my first emotions.
What are your sources of inspiration and where do they come from?
I start my drawing without any preconceived idea.
I let it happen and freely search; texture, colour, form; taking whatever tools are at hand.
Gradually something breaks out, is initiated.
It's from that release that I start to build the idea:
"specify" "repeat" "form"
How would you define yourself and/or your work?
Textiles took a place in my work at a very early stage.
To start with in the shape of installations, using them in a symbolic way to support a conceptual and tangible idea.
Then in an applied fashion by working motifs and materials for weaving destined to collections of house linen.
The drawings that I present are superimpositions of traces of biro, fine felt-tips, pencils taken in geometric shapes…
A drawn weave.
The progression of the various forms of textile use could be described as this:
"symbolic" "utilitarian" "literal (drawn weave)"
with recurrent pre-occupations:
"economy of the object" "putting into space" "light"