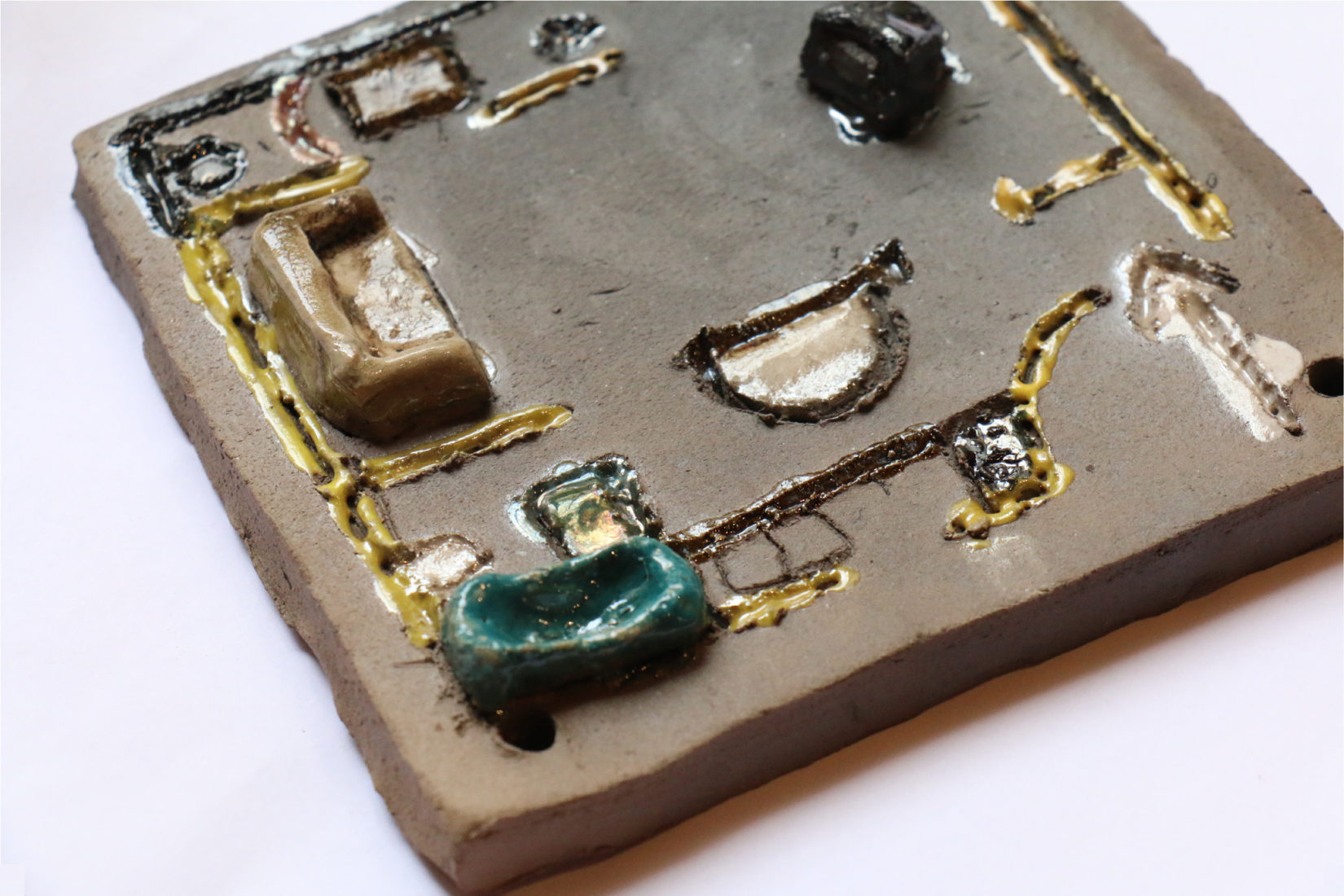 Date of birth: 13.11.1959
Place of birth: Uppsala, Sweden
Place of residence: Paris, France
Where did you train?
The Art Students League of New York, NYC, USA.
The Beaux-Arts de la Ville de Paris.
When and why did you move to France?
I studied pattern construction at Esmod in Paris and did an internship at a studio specialized in historical costumes. And I am still here working as an artist.
What does France mean to you?
Freedom, light and enlightment.
And what about Sweden?
Clean air and nature and nice swimmingpools.
What inspires you the most and where does your inspiration come from?
Right now fortifications, airports, traveling and every day life that I transform into maps.
How would you define yourself and/or your work?
I am sorry but I cannot define myself.
Right now I do embroideries because it is practical and easy to work with when traveling. But I also make ceramics and paint and draw.
A lot of my art is about fear and safety in one way or another. I embroider fortifications and the flight attendants with their safety instructions. My apartments of pottery represent the protective walls of a home. The maps, which I both embroider and draw, are safe to have so that you know where you are. The literary corset can be seen as a protective armor.